Site Rules Of Conduct
Madea's Rules are simple to understand and we ask that everyone will abide by the Rules of this Site and if you do not comply, you will be forewarned and if unruly behavior persists, then your Profile will be suspended, or even worse, terminated, along with all of the content that you have acquired. This is a Professional Site and it's my hopes that everyone will treat it as such and comply with said Rules of conduct.
First and foremost, be considerate of others and respect yourself as well as others. Disruptive behavior will not be tolerated! Be careful of what you do and say; no vulgar language and absolutely no sexual harrassment, jesters or nudity images of any kind on this Site! Also, this is a family friendly Site, so if you are a member of any type of dating or explicit sites with sexual content, please do not post those sites here. We are here to make Business contacts, meet Friends and socialize. We are happy to have you here and we want your time here to be an enjoyable experience.
What Is Spam? Spam is the use of electronic messaging systems (including most broadcast media, digital delivery systems) to send unsolicited bulk messages indiscriminately. While the most widely recognized form of spam is e-mail spam, the term is applied to similar abuses in other media: instant messaging spam, Usenet newsgroup spam, Web search engine spam, spam in blogs,wiki spam, online classified ads spam, mobile phone messaging spam, Internet forum spam, junk fax transmissions, social networking spam, television advertising and file sharing network spam.
With that said, please do not send out unsolicited emails without consent and do not send out spam in comments or messages to your Friends.

Please do not spam Groups unless the creator of the Group gives their permission.

We have several places to Advertise here at Madea's Family Network: There are Groups created for Advertisements, you can Post in Blogs, the Forum and also in the "

Shout It Out

" section that's located under a Tab at the top of this page. We have many places here to Advertise your Business Opportunities, so please utilize the appropriate and designated places.
Lastly, I didn't want to address this but believe me ya'll, I love the Lord and I can shout right now lol but please let us respect one another in our beliefs! Feel free to post Religious content on your pages, that's your private area and do as you please... (just keep it clean lol) and we can also discuss Religion among ourselves but not send out broadcasts across the Site. There are so many different types of Religions out there until it's not funny and the minute we allow Religion to come on the Site, then the conflicts will start. God said that whatever we do, we must do it decent and in order and we must respect a Man's House.
With that said, this is a Business Site, not a Religious Site but trust me, I am a Member on other Religious Social Sites because I love the Lord, Amen? But I also respect that person's house and I do not introduce my Businesses there because that's not what the Site is for... it's for Religion, not Business and vice versa, the same applies here. Now do you all see what I'm saying? There's a time and place for everything, that's all I'm saying, so let us be mindful of that because we all live here in Madea's House and Madea just wants her family to get along!!! : )
Now, I have a Religious Site if anyone is interested, just let me know and I'll be happy to forward you the Link. Thanks everyone and we all are grown, so I know ya'll understand every word that is coming out of my mouth lol. I love you Guys and I hope that you will enjoy your stay here at Madea's. Keep in touch and if you have questions or concerns, please contact me anytime via my message box here at Madeas, thanks!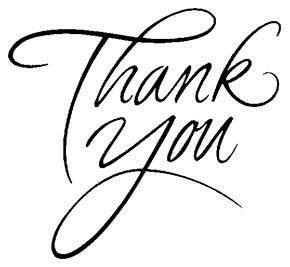 ~Madea & Staff
Disclaimer: Madea's Family Network is not responsible, nor do we endorse or promote any content that Members post here on this Site, including but not limited to; Advertisements, Offers, Websites, Groups, Blogs or any other content or entities that we have on this Site.